Welcome to our practice. It is our mission to provide you and your family with an overall extensive service in a professional and friendly manner.
Surgery hours for appointments:
Monday – Friday 9am to 5pm
Lunch 1pm to 2pm
View Our Covid Policy Here
SEASONAL FLU AND ADAPTED COVID BOOSTER WINTER 2022
PATIENTS AGED 65 AND OVER
Our practice team are currently in the process of contacting our patients who are aged over 65.
At our surgery, patients will be offered the flu vaccine AND the adapted Covid-19 booster which is specifically designed to protect against the Omicron variant.
Please note it must be 4 months since your last Covid vaccine/booster OR 4 months since testing positive for Covid to avail of this booster.
Patients will be required to provide proof of vaccine/recent infection.
Please contact the surgery to book an appointment if you have not heard from us in the coming weeks.
IMMUNOCOMPROMISED PATIENTS AGED 12 AND OVER
We will be contacting these patients in the coming weeks.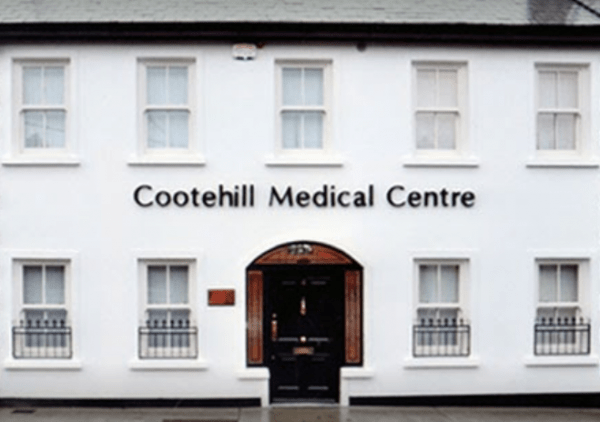 Cootehill Medical Centre is located in Cootehill town; No.4 Cavan Road, Cootehill, Co.Cavan
The practice was established on the 16th of September 2011 and provides a wide range of services.
The reception desk is open from 8 am to 6 pm Monday to Friday.
The admin team can assist patients with most enquiries. Appointments can be arranged and most of your enquiries can be dealt with by the practice receptionist.